Copy Writer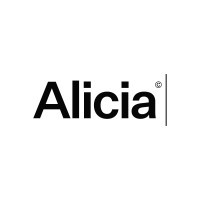 Alicia Insurance
Marketing & Communications
Rotterdam, Netherlands
Posted on Monday, May 29, 2023
Alicia believes proper insurance is possible for all freelancers. The world of insurance can't keep up with freelancers' flexibility and agility. It struggles to meet the demands of the new ways of work, with a growing protection gap as a result. As we speak, there is an ever growing population of freelancers working on the biggest job of their lives, under- or even uninsured. Alicia wants to solve that problem. That's why we combine solid insurance experience and innovative technology to create fit-for-purpose insurance products, directly embedded into the platforms that freelancers use.

As our Copywriter you are working on the creation and execution of all the content from Alicia. In close cooperation with the marketing communications skill group, you will shape the content strategy and create content for all our target groups that puts Alicia on the map. With your experience in copywriting, you are able to initiate and execute creative campaigns/blogs/articles/whitepapers. Thinking conceptual comes easy to you and by following the latest trends you will be creating the most exciting and activating content.


What you will be doing.
You will define and create B2B marketing campaigns for different target groups.
You will initiate whitepapers/articles/blogs/webinars/podcasts/corporate narratives/case studies etc
You will continuously improve the Alicia marketing content calendar.
You will create and design landing pages for Alicia and her customers.
You will be actively contributing to our strategic marketing plan.

What you have.
You have 4-7 years experience in a similar role.
You have extensive conceptual communications and copywriting skills.
You are proactive and have a can-do mindset.
You're both a teamplayer as well as a self starter
You are aware of the subtle difference between sales and marketing communications.
You can implement and execute what you initiated in close cooperation with the Copywriter and Growth Hacker.
You understand B2B marketing well and what channels are most effective for our target groups.
You can translate marketing strategy into a concrete campaign.
You are fluent in Dutch and English.
You possess a higher education (HBO/WO).
What we offer.
Long term incentive plan (stock appreciation rights)
A fixed contract from the start
Pension scheme
Flexible working hours
Aliciafied Tailor Made Nike Airs
Compensation for your phone subscription
In-office lunch
Mentoring Program
Travel reimbursement
Referral bonus
Top home base work location with sunny balcony at Coolsingel Rotterdam.

What you can expect at Alicia.
At Alicia we believe in the power of simplicity and equality. These values aren't limited to the products we develop or our attitude towards the problem we're solving, they're an important part of how we work together. We're motivated by the belief that complex matters should (and can) be made much simpler. By working together, learning from each other and putting the wishes of our customers first, we create a simple but extremely important product. And doing it together is key here. We're convinced that good ideas can come from anyone, so when big decisions need to be made, we make them together. We plan on conquering Europe, are you joining?

Our recruitment process in summary.
Submit your application.
Phone screening with our recruiter.
Interview with the hiring manager and one of your future colleagues.
A business case will be discussed together.
Second and final interview with the team where you present your case.
Offer.
Celebration and onboarding!